I'm extremely choosy of what blog carnivals/Blog Hops/Memes I choose to participate in. And honestly, I only participate in a couple. Here they are...
For The Love Of Blogs'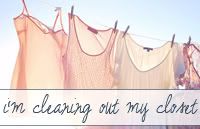 and Shell's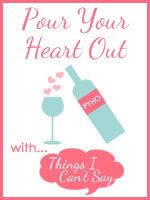 **
Before we proceed further
... Let it be known upfront that with
BOTH
of these blog hop's rules,
NO NEGATIVITY
is allowed in the comments of the post. So go by the cardinal rule. "If you can't say something nice, don't say nothing at all". Leave it at the door and post negativity on
YOUR OWN
posts/blogs.**
I love my family. I really do. I love being a wife and a mother. I love to volunteer at the school that my children attend. I love watching movies as a family. And doing things as a family.
But a fellow Blogger (
Tough Cookie Mommy
) and her post
REALLY
got me thinking.. When is it
MY
turn for
ME
? She is going through the same "crisis".
I'd grown up as an only child. After my medical catastrophe at birth, my mom didn't want to chance having another baby "like me". After my mom died my paternal grandmother moved herself in against my dad's wishes and "parented" me. That's where my life of "privacy" waned and went to the wind.
Ever since then, be it under my father's roof, living with roommates or with my former or current husbands and our children, I have never really gotten the chance to do for
ME
. All my decisions and what I do are intricately centered (rimarily) around the kids and my husband.
I can't shower (most of the time) without at least one person busting in to use the bathroom. Using the toilet even can be a non-singular chore.
Television? I have to try and watch my ABC Soaps in the afternoon (nothing is really appealing to me in the morning hours) before my kids are home. Then no more TV for me until 9:00 at night if I'm lucky and/or not too tired.
Naps...Can't take them in the middle of the day. It's "unnatural" to me. I take them in the evening, after dinner, if I feel that I need one. My husband sleeps for a while after coming home from work in the afternoon. When he sleeps (past when the kids get home from school)
NO ONE
disturbs him for anything. IF
I
take one, then all three kids (most times) come in one after another to ask me something...HELLO! You
DO
have a dad to ask to. Ya know?
There are days that I honestly ask myself the age-old question of many mothers/wives, especially of those of us (like myself) thanks to Reba McEntire, "Is There Life Out There"?
I
KNOW
I am *more* than
JUST
a "wife". I am *more* than just a "mother". I am
STILL
a person. A human being. One who
STILL
likes to have ME time to figure
MYSELF
out. Be it during a nap. Or during an uninterrupted shower. Or even having the ability to say MY turn for what I wish to watch on the Television or on DVD.
It's bad enough that my husband and I NEVER, EVER (or shall we say quite rarely do we) get an entire evening alone. Be it to go out or just hang out quietly at home. It's worse to know that you are
ONLY
being seen as a "wife" or as a "mom".