With all that is going on lately, I think it's finally time to sit here and indeed...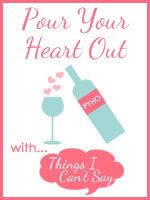 Between an "extended" winter break this year for the schools, my kids fighting because of 'cabin' fever, my son having problems as of late, I am shocked that I'm not in the Psych Ward having meds fed to me three times a day.
If you want a better picture of what is happening with my son, then I suggest that you
READ THIS
.
As for the longer winter break, we are this year (and hopefull JUST this year) on the college schedule as to help with the budgeting, heating costs and other "costs".
But the biggest thing on my plate is the fact that my husband's grandfather has taken a turn for the worse and there is indeed no going back. I'd written about him a good while back, when we thought that the end was imminent. Of course, once more, Big Papa fooled us all. And even then, I shared my
fears of when it's REALLY time
. But this time, it's different.
Now, Big Papa is in the beginning of Kidney Failure. And he has flat out refused Dialysis. So, no amount of fluid intake will reverse it and once one organ starts the shut-down process, it's not long before other major organs follow.
We'd taken Hayley (who's the oldest at eleven, and knows fully of what's going on) with us to see Papa yesterday. She sat there and answered a couple of questions. As soon as he complimented her on how beautiful she's become as a young lady, she got up and left the room as to not let Big Papa see her cry.
After seeing she was right outside the door, I made the excuse that I wanted the guys (Scott and his granddad) to have some time alone. Which was true to an extent, but more to check on my kid.
I feel like I'm stuck between a rock and a hard place at this point. Mainly with Scott and Hayley, who will be most affected by the loss when Big Papa indeed does finally pass.
Scott's had this man in his life for almost 40 years. Hayley's known him for most of her eleven years. And she knows it's not everyday a kid can say I KNOW my GREAT-Grandparents.
I've got a responsibility ahead of me. One I wouldn't wish on my worst enemy. One to be there for my kids, who will at different levels be grieving.
And I've got to be there to "hold up" my husband when this all goes down, knowing he will be taking this loss extremely hard. And knowing he is one of the pallbearers is of no consolidation to me, either.
All the while, I'll be having to deal with my own grief. So, knowing myself, I'll do my best (and more than likely succeed) to hold it all together and keep it all internalized until the primary portion of the storm passes by.
I've always been of the mind set that if I fall apart when everyone else is that's around me, then no one will be of use to anyone. It's kind of like "the blind leading the blind" in other words.
So, deep down, I know what's headed for me, for my family, and for the family as a whole when all is said and done. But I'm scared that when push comes to shove, I won't be who or what I need to be when the need arises.