I decided to "double dip" today, which is really a rare thing. Today, this post will serve as both a participant in Shell's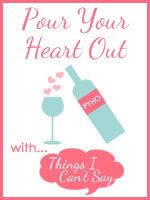 ..and For The Love Of Blog's (Vic's)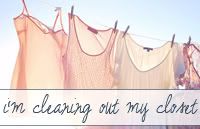 As most of my readers know, I required a Corneal Transplant back in October of 2009. I had a bad infection invade the eye its self, then it also eroded the cornea. But I perforated the entire cornea when I accidentally poked myself in the eye.
While I have fairly good eyesight (colors, some shape, light) I still have problems. One being a cataract that will eventually need removal. I still have eight of sixteen stithces left to go.
I have my good days. But lately, I have had a rough go. I don't often complain on here or on Facebook or Twitter. I don't want to sound like a "whiner".
And most people, if they don't understand that a transplant is NOT a "cure all" think that the recipient must be ALWAYS happy and feel "lucky".
In all honesty, lately I've had some trouble where infection is TRYING to attack again. Not bad, but in an annoying way. I am working on getting it calmed as we speak.Add in sinus trouble also making my eye a bit unnerved and it's an all out "party"
Sometimes, I wish that they did take the eye. Then I'd have no more drops, no more stitches needing to removed. No cataract to be taken out. No mounting doctor bills for "after care" that constantly come at me. And no chance of needing a SECOND transplant later on down the road.
Is it selfish and ungrateful of me to think and feel this way? Maybe. But I also feel that my children have been through enough with their mother having one set back after another with her eye in one way or another.
Yes, I am so very thankful to my donor and their family. Without their gift, I would have no sight at all. But also my children and I are paying a price. As is my husband. Not just monetarily.
Organ and tissue transplants are not the cure all to the problem with that organ or tissue. In fact, you go from having one set of problems, to a new kind of set. Mainly dealing with the chance of rejection. It CAN happne a day later or many years down the road. And we live in the thought of "is this the day that it all goes downhill and we have to start over again?". It's not a life I wish on anyone. Even for "just an eye".
I'm angry. At my skin condition that invaded my eye. I'm angry at myself for not getting that under control sooner. I'm angry that my body turned against me. I'm angry that another family had to suffer a loss. I'm angry that it took someone to die for me to be able to see with both of my eyes.
While I may smile and "look" or even "sound" happy on the outside, inside, especially right now, I'm screaming and seething. Because right now, I feel that I have lost a battle (again) that I have fought hard to win and overcome for the last year and a half.